Terms and Conditions
If a program is booked and materials are ordered such as the product, supplies or prizes and there is a cancellation, there may be a charge for products or services provided.
Taxes are charged on all orders if you do not provide a Tax Exempt Certificate.
Invoices are due within 30 days of receipt of goods.
WFC Prizes are provided at no charge unless account is not paid within 75 days of invoice, at which time you will be charged 5% of invoice for prizes.
A credit application is required for all accounts that are not a public school.
P.O. numbers are required for all fundraisers prior to goods being delivered.
WFC BONUS: If you do not return any candy and pay your invoice within 45 days you will earn an additional Sell-Out Bonus.
RETURN POLICY: WFC product returns will only be excepted if it is returned within 60 days from date received.


Agreement Form                                 Credit Application                    Gift Order Form

Contact Us
5 Star Fundraising is here to answer your questions. Contact us to set up any of your fundraising needs!
Hours and Locations
Monday – Friday: 8:00 – 5:00/ nights and weekends call for appointment
7416 Longview Dr. NW
Albuquerque, NM 87120
Looking for fundraising ideas in New Mexico? Welcome to 5 Star Fundraising! 5 Star Fundraising has been locally owned and operated by Carlos Baca for over 30 years, in Albuquerque, New Mexico. Each year we deal with hundreds of schools, sport groups, and organizations to help raise money for their fundraising needs.
Here at 5 Star Fundraising we provide unique services to help you meet your fundraiser goal!
Our Services include:
Most programs 50% profit! Some give 40% profit!
We provide a packet for each student with all the necessary information, including parent letters, for a successful fundraiser. NO NEED TO MAKE COPIES
We present a FREE motivational presentation giving students information and valuable safety tips.
We provide a FREE cumulative prize program where each student can earn up to 12 prizes. We also provide a "Top Seller" prize
Your order forms are picked up by Fed Ex and sent to us FREE of charge to you!
The products are packed per student with prizes by classroom
Delivery is made by our own company, not an outside source. That means delivery will always be on time.
Our Products Include:
Please feel free to browse our products, if you have any questions or concerns our friendly staff would be glad to help you pick out a fundraising program that would be perfect for your school, group, or organization.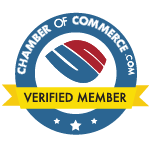 Albuquerque Fundraising Services